The Botanist: Hebridean Strength
THE BOTANIST HEBRIDEAN STRENGTH
A NEW TRAVELLERS' EXCLUSIVE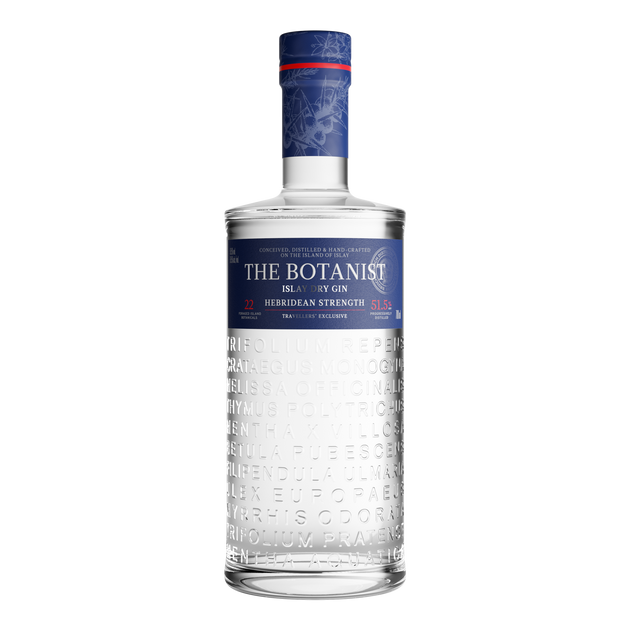 HEBRIDEAN STRENGTH
BOLD, RICH AND DEEP
The Botanist Hebridean Strength introduces a new voyage of discovery into the wild, elemental beauty of Islay, our Hebridean home. Progressively distilled and batch produced at Bruichladdich Distillery, this new distiller's blend explores the bolder side of The Botanist. The result is rich, viscous and complex - a deeper expression of our Islay essence.
This new edition is available exclusively in travel retail in the following airports: Frankfurt Airport, Hamburg Airport, Berlin Brandenburg Airport, Amsterdam Airport Schiphol, Munich International Airport, Copenhagen Airport, Vienna International Airport, Sydney Airport and Istanbul Airport.
RSP €49.99
Bottle size: 70cl
Taste Notes
Discover the bolder side of The Botanist
Body
Incredible viscosity and rich mouthfeel, with a sumptuous smoothness on the palate.
Nose
Opens on sweet juniper and spices, cassia and coriander before the herbal influence of the 22 boldly rise to the fore with mint, sweet gale and wild thyme. Notes of cinnamon, coriander and juniper provide a base for the aromatic Islay botanicals to reveal their astonishing depth and clarity, the signature character of The Botanist.
Allow a moment of sweet juniper and spices etc. before the herbal influence of the 22 boldly rise to the fore'.
Taste
A luxurious texture allows the rich botanical flavours to glide across the palate in a rush of fragrant juniper and botanical intensity. Each sip reveals new combinations of flavour, allowing a wonderful depth and complexity to be uncovered. The herbal notes of the 22 complement the base of earthy, spicy juniper-led tones. The distinctive balance of the Botanist is beautifully highlighted by the high strength and viscous texture of this edition.
Finish
The finish is wonderfully long and powerful with a rich texture settling on the palate. The weight of flavour begins to change, with gentle floral notes beginning to surface - soft juniper, citrus, water mint, wood sage and clover. The essence of wild Islay botanicals linger on, leaving a lasting impression of the Hebrides.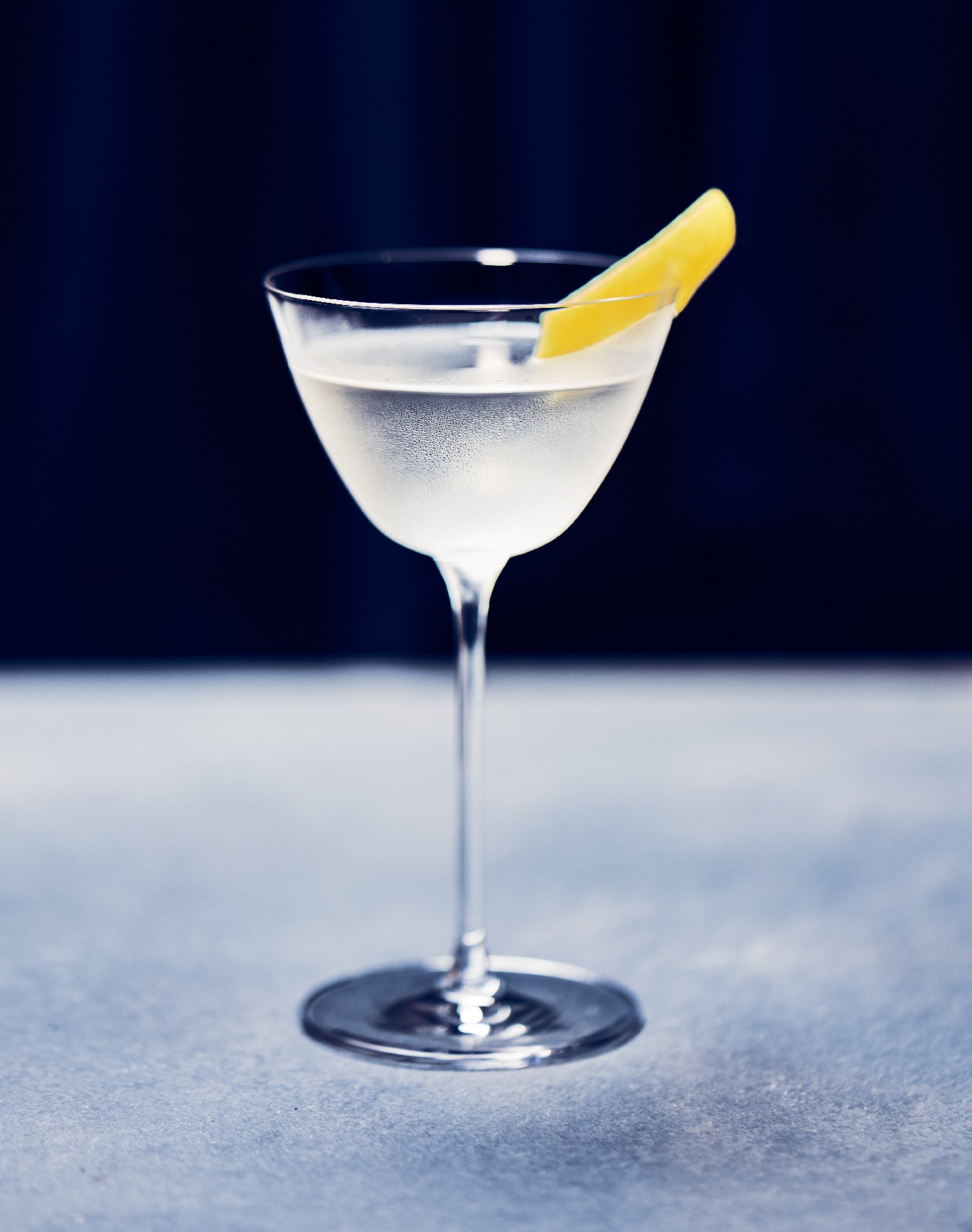 The Botanist Hebridean Strength Martini
The Botanist Hebridean Strength Martini is the definitive gin lover's cocktail. Designed for those who seek a deeper flavour experience, the 22 Islay botanicals are presented in a rich sumptuous expression that will leave a lasting impression.
INGREDIENTS
60ml The Botanist Hebridean Strength
10ml Premium Dry Vermouth
Lemon peel twist / lemon balm
Method
Chill a Nick and Nora glass by filling with ice and placing in the freezer
Fill a mixing glass with 2/3 good quality ice
Add all the ingredients and stir continuously for at least 30 seconds to allow the ingredients to chill and dilute slightly
Empty the ice out of the glass
Strain into your chilled glass
Garnish with a lemon twist or lemon balm