The Botanist: Tour Booking
TOURS
Visiting Islay? book one of our unique experiences...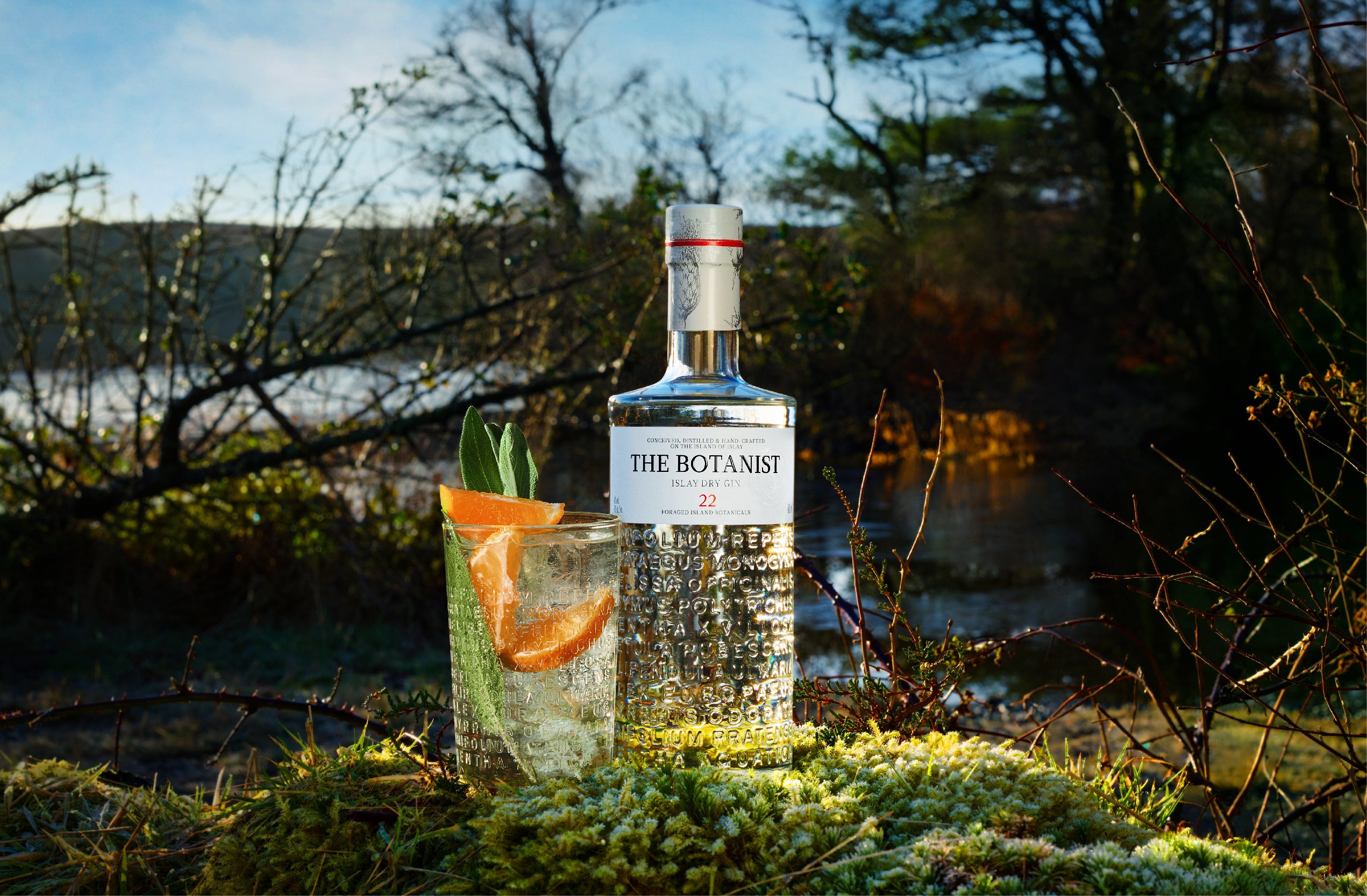 The Botanist Distilled
An introduction to The Botanist gin and the Bruichladdich Distillery story
Adult (18+) £10
An overview of the history of Bruichladdich and The Botanist Islay Dry Gin. This experience will introduce you to our still, Ugly Betty, and our unique distillation process. This will be followed by a tutored tasting of The Botanist to understand the influence of the 22 hand-foraged Islay botanicals on its flavour profile.
Details
Duration: 1 hour
Tour limited to 10 participants
Miniature bottle of The Botanist & tonic of choice available for drivers to take home
Book Now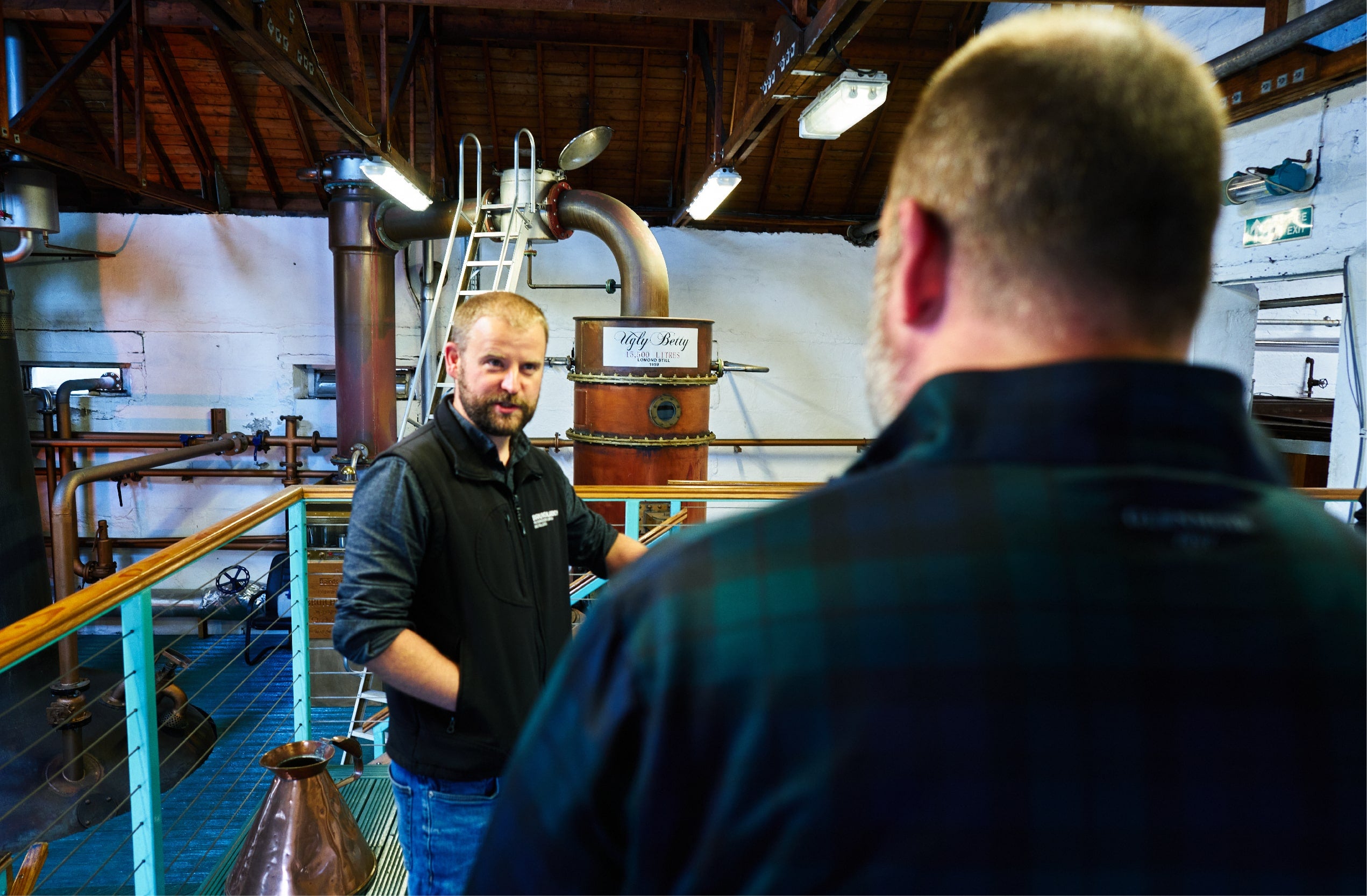 Cocktail Masterclass
Elevate your cocktail making skills at The Botanist bar
Adults (18+) £35
In this interactive session, you'll learn about The Botanist Islay Dry Gin and the incredible flavours of the 22 island botanicals. You'll be shown how to identify these flavours and how to make the perfect gin cocktail. This experience includes a Botanist and Tonic and guided instruction on how to create two show-stopping cocktails.
Details
Duration: 1.5 hours
Tour limited to 8 participants
Over 18's only
Book Now
Are these experiences suitable for children?
Unfortunately our tour experiences are only designed for adults aged 18+.
Where is Bruichladdich Distillery?
The home of The Botanist can be found at Bruichladdich Distillery. The distillery is situated on the southwestern tip of the island of Islay, in the Scottish Hebrides.
Address:
Bruichladdich Distillery,
Isle of Islay, Argyll, Scotland,
United Kingdom.
PA49 7UN
Where can I park?
Parking is available at the visitor car park after the entrance of the distillery. Disabled parking is in the distillery's courtyard.
Is there a shop?
The Bruichladdich Distillery shop is open 10:00 – 17:30 seven days per week from April until the end of October and from 10:00 – 17:30 Monday – Saturday from November to end March (last tastings 17:00). We look forward to giving you a warm welcome very soon!
Are the experiences indoors?
Both experiences are predominately inside but we do venture over to the distillery still house across the courtyard during the Botanist Distilled tour.
Can I give an experience as a gift?
You can purchase gift certificates using our online booking system here.
I have an enquiry, who can I contact?
If you need any further information on tours, please email tours@bruichladdich.com. For anything else please email contactus@thebotanist.com
Do I have to book in advance?
Due to the limited number of spaces available on our Botanist experiences, we would advise you to book in advance (particularly for bigger groups). We will always aim to accommodate guests who turn up on the day but cannot guarantee a place on any of our experiences.
I'm driving, how can I make the most of my visit?
On The Botanist Distilled experience drivers will receive a miniature of The Botanist Gin & tonic of choice to take away. On our Cocktail Experience, drivers will receive a couple of miniatures of the Botanist, tonic and as part of the experience drivers can mix their base cocktail without ice for bottling to take home.
What are the opening hours?
Our shop is open 10am - 5:30pm seven days a week. For all experiences, we ask that you book in advance using our online booking.
Is there a café or bar?
We don't have a café or a restaurant on site but our team are always here to help point you in the direction of local amenities and offer recommendations.
We are situated on the banks of Loch Indaal and at the beginning of the Loch Indaal way, connecting the village of Bruichladdich to Port Charlotte, with places to enjoy a picnic or refreshment with a view (subject to weather!).
Can I bring my dog?
Well-behaved dogs can attend the Botanist Distilled Tour. Dogs are not permitted on the Cocktail Masterclass as this is a longer experience.
How can I book for a group of people?
You can book The Botanist Distilled for groups up to 10 and Foraged Cocktail Masterclasses for groups up to 8 using our online booking system. For group bookings bigger than this please email tours@bruichladdich.com and we will come back to you with what's possible.